How to Create a PayPal Donate Button for Your WordPress Site
How to Create a PayPal Donate Button for Your WordPress Site
From non-profit organizations to churches, and political campaigns to bloggers who need early support, several situations warrant asking for donations. Several WordPress plugins are available for collecting donations, but more often than not all you need is a simple PayPal Donate button.How to Create a PayPal Donate Button for Your WordPress Site
You can post this button anywhere on your site, whether it be the sidebar, footer, homepage, or on your blog. It reveals a button that website visitors can click on to make donations through the PayPal system. The user get's sent away from your website for a brief period. Once on the PayPal page, the user has the option to make the donation with a PayPal account or with a credit card. As for the pricing:
Implementation of the PayPal Donate button is completely free.
There is a 2.9% + $0.30 transaction fee.
There are no monthly fees and contributors aren't charged a thing.
Collecting donations in person (with an iPad and swiper) carries a 2.7% transaction fee.
Two PayPal Donate Button Methods
Two PayPal button creation methods exist. The first option involves walking through the official PayPal website and taking one of the pre-made Donate buttons from the site. You would then connect your PayPal account and embed the button wherever you want on your site.
The second way to create a button is with a WordPress plugin. Either route works fine, so we've outlined the process for each below. As well as some additional plugins for eCommerce solutions.
Option 1: PayPal Donate Button for WordPress via PayPal Website
Step 1
Navigate to the PayPal Fundraising page. This webpage lists all of the rates and features for when you add a PayPal Donate button to your website.
Don't Have PayPal Account
If you don't already have a PayPal account, click on the "Get Started Today" button (otherwise, skip down below).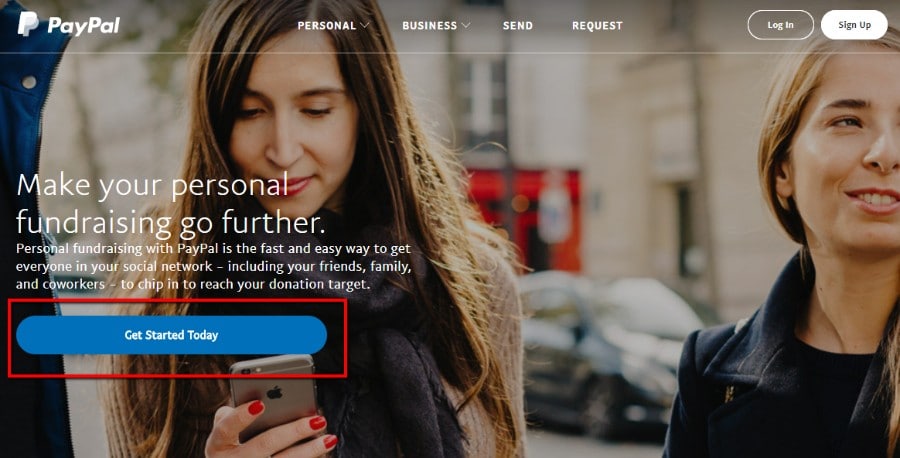 Choose either a Personal or Business account. Click Next.
Type in your personal information such as first name, last name, and email address. Create a password and select the Next button to proceed.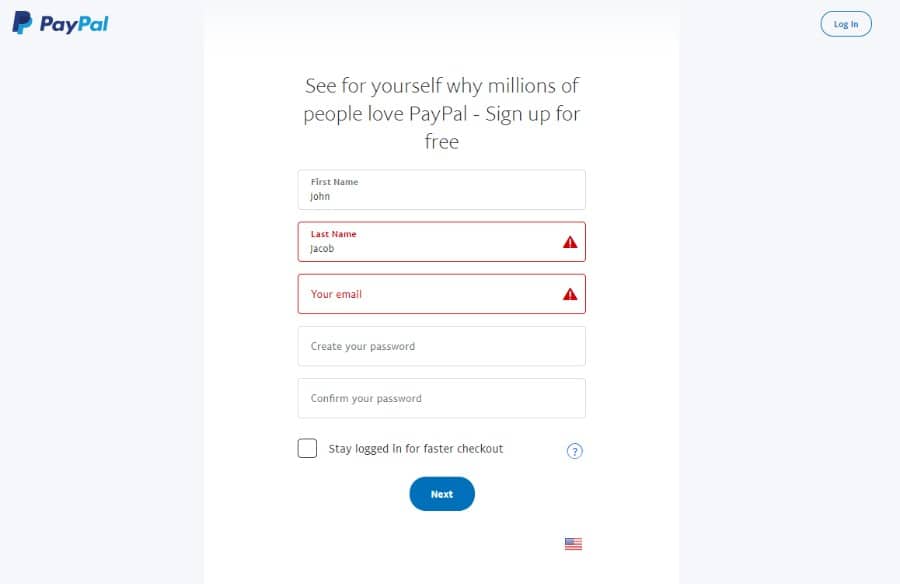 Fill in your address and phone number, accept the terms and conditions, then select the Agree and Create Account button.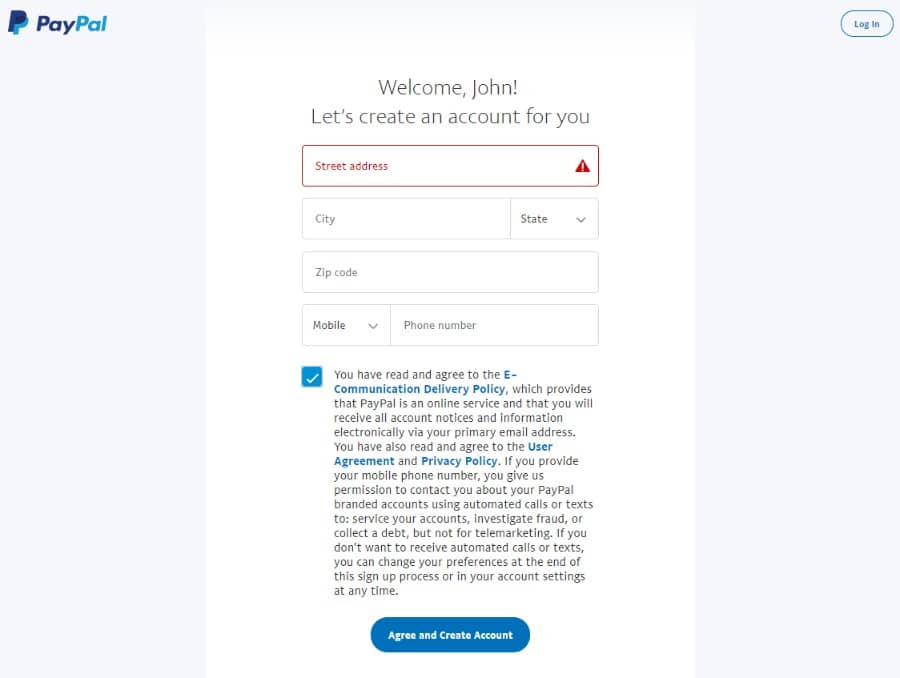 Already Have PayPal Account
If you already have a PayPal account, click on the link that reads "Learn About Creating a Donation Button."
Select the Create a Button link.